Our Vision
Helping you overcome the barriers of SMSFs
Selfmade is online self managed super fund technology that puts you in charge of your super. It is everything that traditional SMSFs are not. That means we're engaging, not boring. We're fast and simple, not time-consuming. We're genuinely enjoyable, not annoying. And we're affordable, not overly expensive.
Selfmade is a new concept, born from a combination of passion and necessity, launched in 2018. We believe that people should have a simple, affordable option when it comes to self managed super. Managing your own super fund should be easy, engaging and accessible – anytime, anywhere. Plus, you should have the freedom to put your money where it's meaningful to you.
So we've developed a tool that lets you do just this. Our focus is on making your self managed super experience a positive one – because the opportunities your super can give you should fill you with excitement, not dread. Some might say it's self-made super. For us, it's super you can see.
READ FAQs
bulb image
Selfmade is everything that traditional SMSFs are not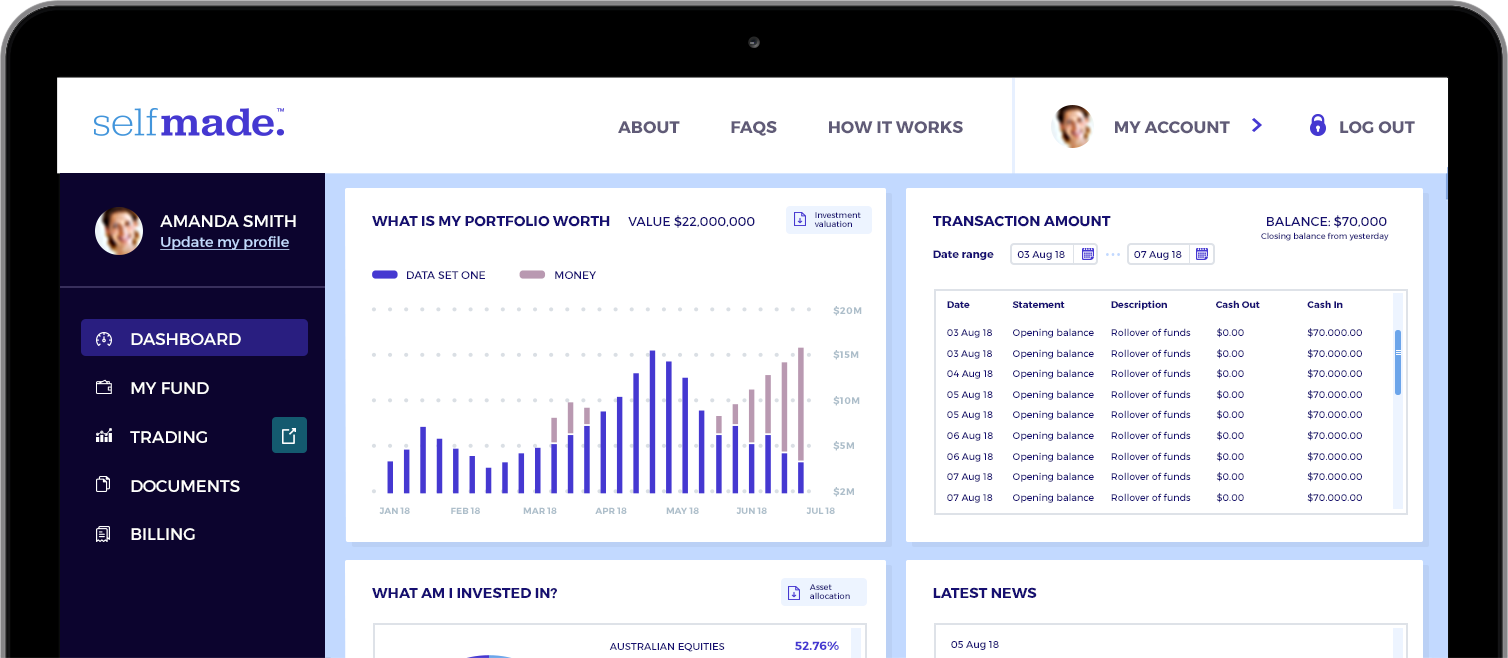 Who We Work With
At Selfmade we work with some of Australia's leading financial institutions and technology providers to deliver a streamlined and secure service for our clients.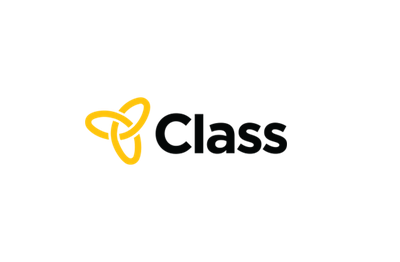 Class
At Selfmade, we use Class, the award-winning cloud based SMSF administration software. Class has been developing and delivering cloud software solutions for the Australian wealth accounting market since 2009.

Macquarie
Selfmade's advanced platform is integrated with the Macquarie Cash Management Account ('CMA') and Macquarie Online Trading ('MOT'). The Selfmade platform links seamlessly with Macquarie allowing our users to instantly set up accounts that give them access to an exciting range of investment options with streamlined administration, auditing and end-of-financial-year reporting.