SMSFs made
easy
Selfmade makes it easy to access leading SMSF specialist accounting services for your clients via our adviser portal. Our tech enabled platform automates on-boarding, administration, accounting, tax and compliance tasks seamlessly. Most importantly, we reduce SMSF fees, making savings for further financial advice.
Get Started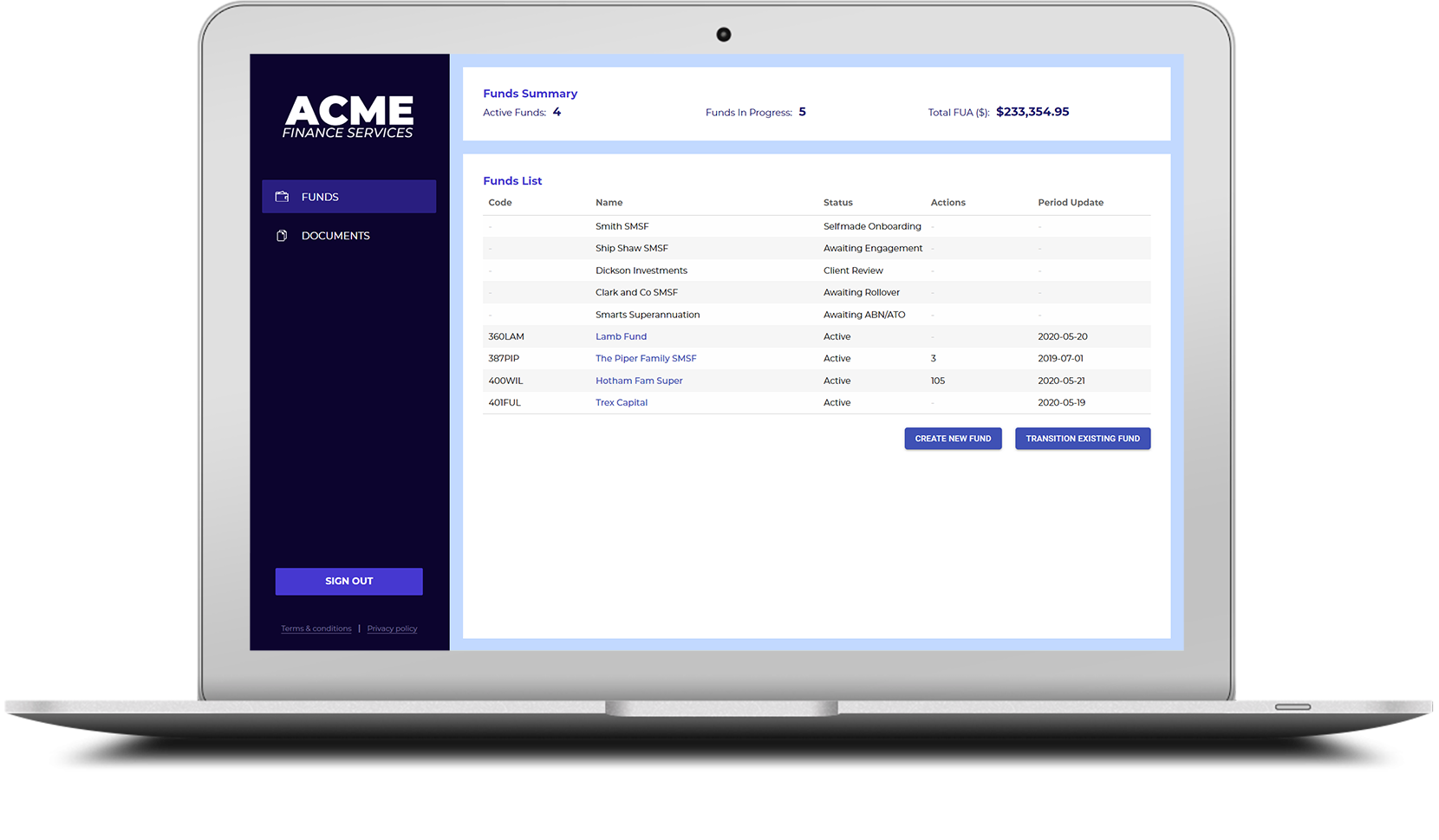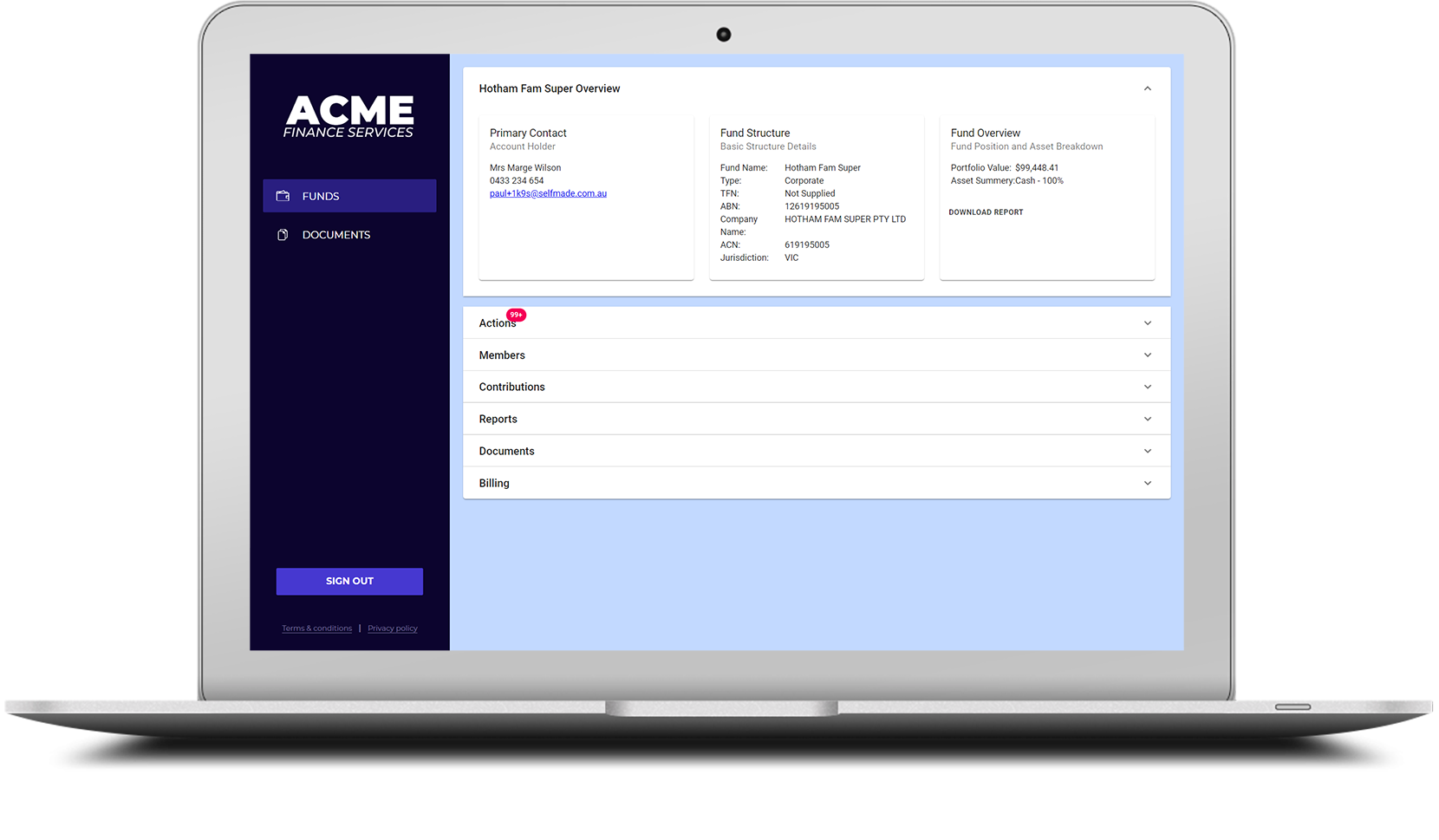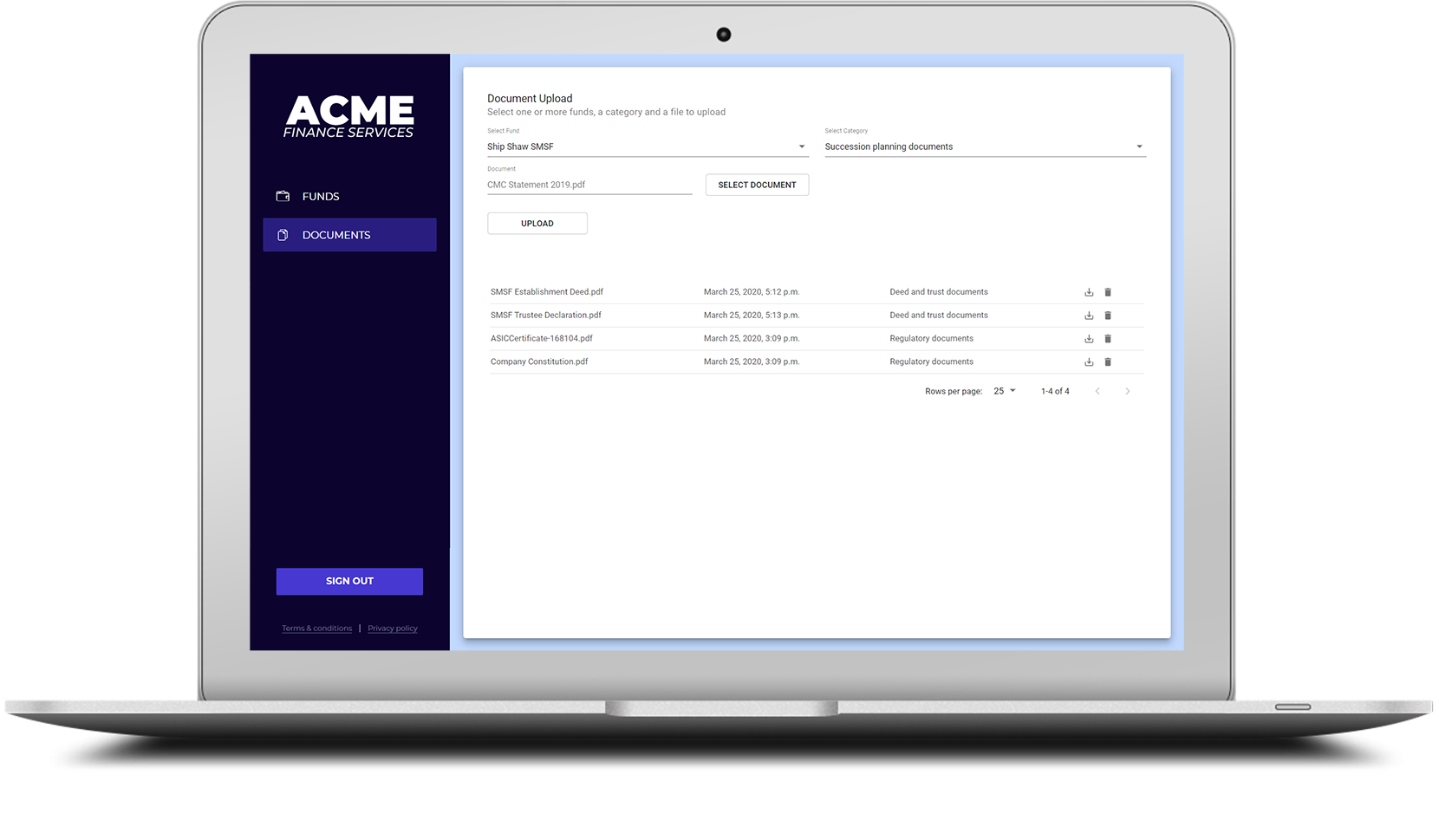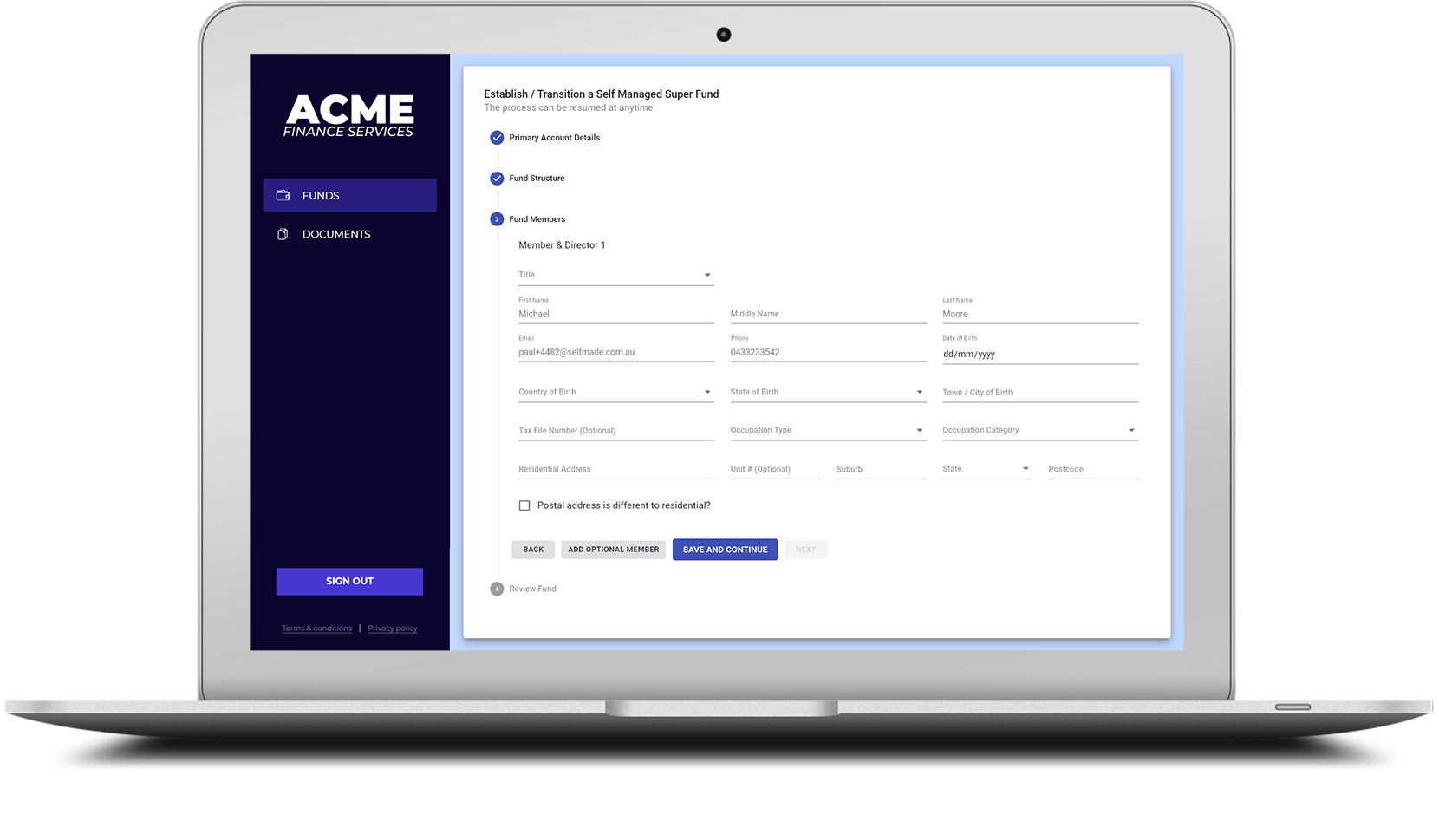 Save yourself time and your clients money
Our service assists Advisers in meeting their best interest obligation for existing SMSF clients and leads to advisers having increased scope to provide genuine value add advice to your SMSF clients.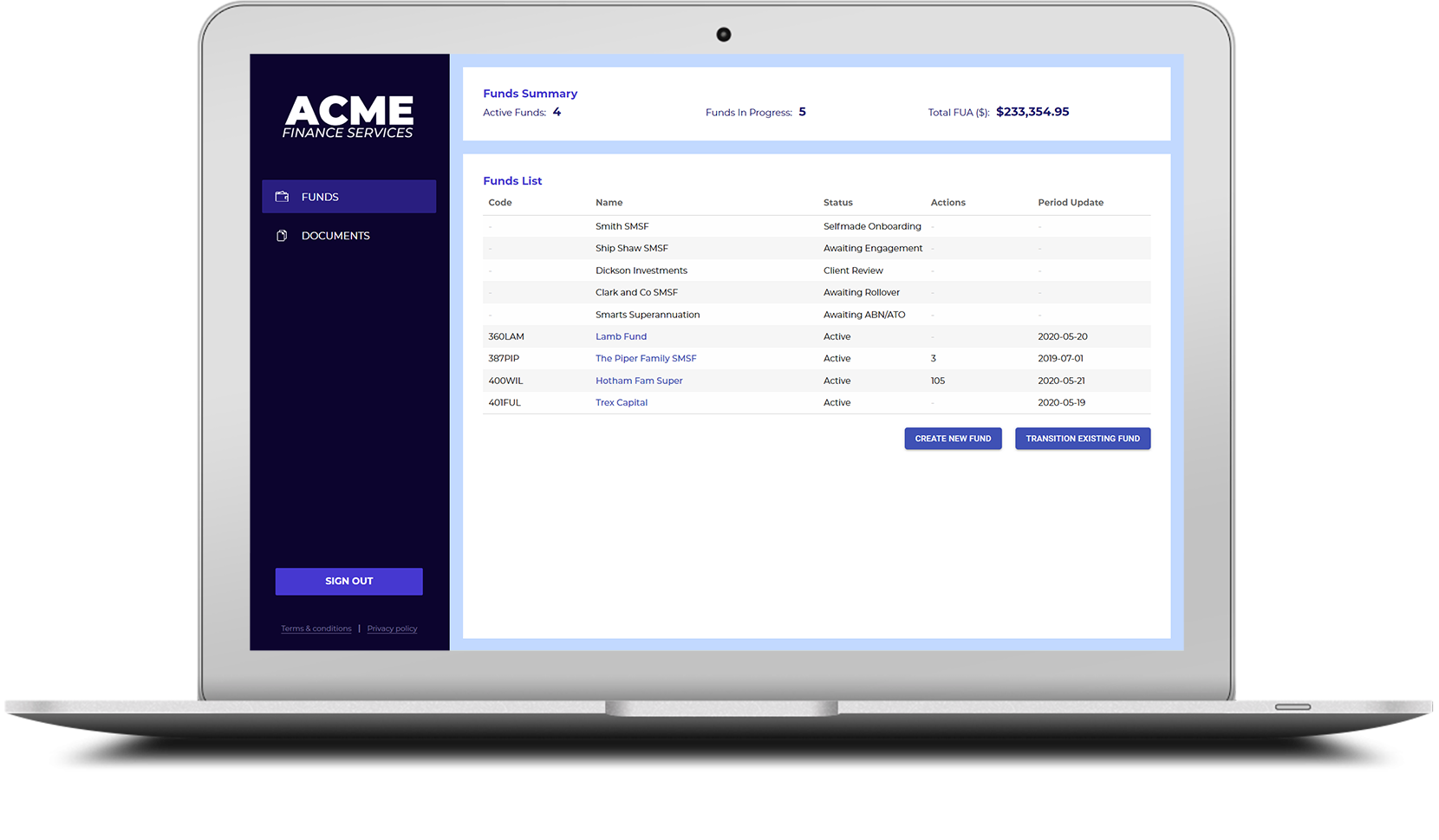 How it works
Selfmade delivers a leading SMSF administration service with the efficiencies and low costs of a highly integrated and technology enabled accounting platform. Selfmade is a SMSF specialist accounting service with leading adviser specific tools and reports available 24/7. Selfmade's adviser portal lets adviser deliver a leading SMSF service to their clients at a low cost.
Our smart technology automates the laborious processes of on-boarding new and existing clients, allocating and accounting for SMSF transactions, a leading document management solution and automated compliance, administration and tax services.
Our user-friendly adviser portal and dashboard can be customised to fit your own brand. We'll incorporate your logo across the online portal as well as the all client documentation to make it distinctly your own.
Pricing
We have two adviser products - hosted or fully whitelabeled
Standard Adviser Portal
This is the standard offering from Selfmade. Everything you need to overview your clients SMSFs
Free
Create a new SMSF directly in the portal in under 15 minutes
Transfer an existing SMSF to your portal and the Selfmade platform

Access to Selfmade's document management and reporting tools
Instant online setup of Macquarie CMA and OTA for clients
Sign Up
White-labeled Adviser Portal
Need something different to suit your business needs? We also offer a more bespoke portal
Contact Us
Everything from the standard offering

Portal can be hosted on-premise or in the cloud
Portal and client view branding
DNS branding
Contact Sales